Welcome to Ayova Executive Search.
We are a specialist executive recruitment agency for the IT, Big Data, Retail, Manufacturing, and Consulting industries. From headhunting senior candidates for exceptional board level positions, to helping young graduates embark on a dynamic and international career we have an enviable reputation. Our activity is highly demanding because it must bring high value to both clients and candidates. It's all about engineering professional relationships that will work, long-term.
"Only hire people who are smarter than you are, no matter how long it takes to find them."
Laszlo Bock, Google's Senior Vice President of People Operations. Responsible for attracting, developing, retaining and delighting "Googlers". Author of Work Rules!
Leave...and come back better!
Why do companies value an experience abroad so much? Acquiring this special talent has to do with capital gain on a personal, professional, technical or only linguistic level? In this post I will concentrate on what I have been perceiving for more than 15 years working as a headhunter, and what I consider to be the most remarkable aspect of an experience in another country: to become a better person. (Read the complete article in our blog). Sébastien Sanz - CEO Ayova Executive Search
About Ayova Executive Search
Our Approach
Our approach is simple and responsive. At Ayova Executive Search we take the time to really understand what companies and candidates want.
Our research-focused team takes a tactical and planned approach to finding top talented people and placing them in executive roles where they will thrive.
That's why leading businesses and candidates from across the Engineering, ICT and Consulting sectors choose us as their preferred recruitment partner.
International Mindset
Ayova Executive Search is a Spanish firm with offices located in Madrid and Paris. We want to enable exceptional careers around the world. Our clients consider international mobility management and cultural diversity as HR key factors. Ayova partners them in that tall order, approaching and selecting the best international professionals: Mobile, Multilingual and Multicultural.
Technology
With diverse academic backgrounds ranging from Information Technology, Telecommunications, Business Administration, Legal, Linguistics, Healthcare, and Psychology, our team of consultants is driven by only one passion: Technology. That's why more than 80% of our customers comes from Engineering, Manufacturing and ICT industries. And that also explains why we deliver all our searches with an advanced expertise of Internet recruitment techniques and social media management tools.
Our services
Talent Sourcing
In Spain and France all our consultants are driven by the same ojective: finding, attracting and selecting the right Talent for every level of our customers' businesses. Our two main commitments: it will never take more than 6 weeks to achieve it, and our clients won't pay anything until we deliver results.
Conditions:
Top Executive Recruitment: 20 to 25% of the yearly package offered to the hired candidate
Professional Recruitment: 15 to 20% of the yearly package offered to the hired candidate
100% Success Fee if exclusivity given during the first month.
Talent Assessment & Coaching
Psychological assessments help the recruiter and the proper candidate to know something more about the candidate's abilities, personality, interests or weaknesses that he/she can not (or does not want to) reveal about him or herself. Ayova Executive Search has been working since 2014 with very renown psychiatric experts to implement a new methodology assessment which combines aptitude and projective tests, and that will give both to the recruiter and the candidate new metrics to evaluate these two key factors to success in any career development: empathy and ego-drive.
Conditions:
120 € / Assessment or Coaching's worked hour (interview)
400 € / Personality Assessment (questionnaire & report)
Talent Mapping
The War for Talent is a reality and particularly in high demand and short supply technological sectors, and in less attractive specific geographical areas where the skills are more scarce. Our talent mapping consulting services are very high value-added research based services. They exploit multiple channels beyond databases and publicly available profiles. Ayova Executive Search offers two services to assist its customers with anticipating and preparing their future openings:
1.Talent Market Research & Pool Management: talent identification across agreed target and over an agreed period of time.
2.Diversity Mapping: talent identification across defined diversity criteria and within a targeted geographical zone (Europe - Africa)
Conditions: 500 to 1.000 € / identified and/or tracked profile
International Human Resources Due Diligence
Foreign Private equity and Multinational firms entering into an acquisition in a new country look to identify material human resource risks early in the due diligence process. Company's top management team, employee talent pool, as well the programmes and infrastructure that helps the company to attract, retain and motivate that talent are the targets of this global human capital assessment:
1. Employee demographics and key terms of employment.
2. Material compensation and benefit programmes.
3. Talent Management assessment.
4. Human Resources transition and succession challenges.
Conditions: 1.500 € / consulting worked day
Main functions staffed by sectors (based on most recent assignments)
Engineering
Human Resources Manager (Hamburg-Germany)
Software Development Senior Engineer (Munich-Germany)
Embedded Systems Testing Engineer (Hannover-Germany)
Hardware Automation Project Leader (Kassel-Germany)
Air Traffic Management International Program Director (Toulouse-France)
Manufacturing
Plant Director (Valladolid-Spain)
Supply Chain IS Manager (Paris-France)
National Key Account Manager (Madrid-Spain)
Mechanical Design Engineer (Nuremberg-Germany)
Chief Operations and Sales Officer (Barcelona-Spain)
International HR coordinator (Lille-France)
National Sales Manager (Valencia-Spain)
Information & Communication Technologies
Chief Technology Officer (Madrid-Spain)
Sales Account Leader (Madrid-Spain)
Research and Development Director (Paris-France)
Game Data Analyst (Hamburg-Germany)
User Experience Specialist (Madrid-Spain)
Java front end developer (Dusseldorf-Germany)
Consulting
Customer Experience Manager (Madrid-Spain)
Business Managers (Madrid-Spain, Brussels-Belgium)
Supply Management and Purchase Senior Consultant (Munich-Germany)
Senior Project Leader in-house management consulting (Copenhagen-Denmark)
HCM Consulting Services Director (Madrid-Spain)
Our Values
Passion for People
People improve performance in organisation, people create technologies, people spread culture and diversity. Simply put, we are passionate about the power of people and love to rediscover it everyday.
Pragmatism
We are totally convinced that our customers need and appreciate our reactivity, agility, simplicity and directness. That's why we work for a limited number of selected clients, and our consultants deliver their missions from end to end.
Confidentiality and Sustainability
Working in the field of the most precious capital, the human one, and having access to the strategic information our clients entrust us with for their projects, demands our utmost respect and confidentiality. This is made possible by Ayova's financial independence, and by our desire to form lasting relationships with clients and candidates.
CLIENTS & PARTNERS (for confidential reasons only some of them)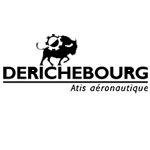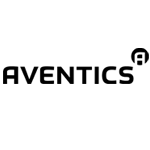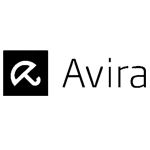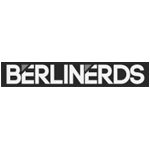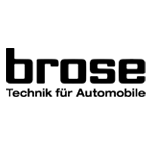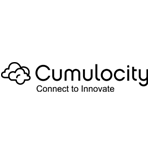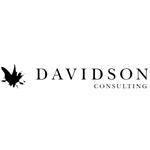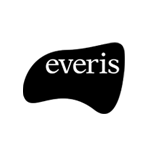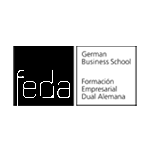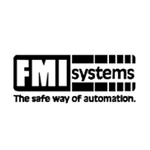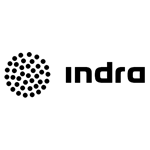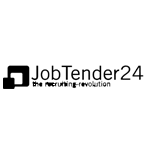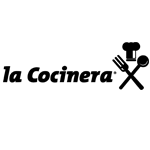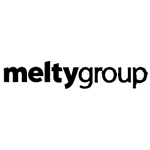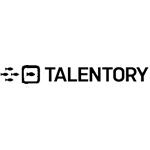 Blog & Job Offers
Our client Consentio.co is a very driven team that works tenaciously to build a modern and unique communication service for B2B transactions. Some great technical challenges in terms of scalability, reliability, security, You can have a great impact solving that challenges from the early stage.
You will work in a experienced tech team which uses XP techniques and think about clean code. A small, international environment.
Be part of a user-centric company where product and technology work together to build the best service and get paid a competitive base salary.
Get in contact
Would you to like send us your CV?
Ayova Executive Search around the world
our office in Madrid (Spain)
Address:
Alcalá 149, 3B - 28 009 Madrid
our office in Cordoba (Spain)
Address:
Poeta Manuel Machado, 5 - 14 012 Cordoba
our office in Paris (France)
Phone:
+ 33 1 46 38 64 80
Address:
173 av. Achille Peretti - 92 200 Neuilly S/Seine
our office in Berlin (Germany)
Address:
Pettenkoferstraße 4 - 10247 Berlin
our office in Dakar (Senegal)
Any question, suggestion, comment? Your input matters!
Ayova's Newsletter: keep updated with us!